I have just launched a new web site called 88 Miles. I was sick and tired of trying to juggle excel spreadsheets to maintain my client timesheets – I ended up having to double input (Because it was too much of a pain to enter the time directly, so I would write them down first) and would usually leave the task until the end of the week. Not suprisingly this part of my week wasn't my favourite.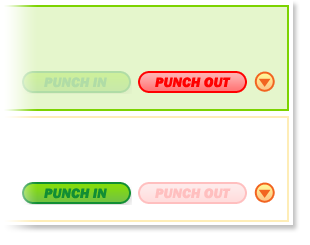 Enter 88 Miles. This little system that I have designed is meant to be REALLY basic. There is no invoiceing system or task system and this is by design. I wanted to make it's primary role – that is entering time – extremely quick.
When you go to the site, you click punch in to the project you are starting. When you have finished the job, click the corresponding punch out button. That's it. Really.
At the moment, the system is in beta so it is missing some of the other features that I plan implement before the official launch (Aiming for 1 June 2006) like RSS, an API and some desktop applets, but please feel free to go and have a play with it and let me know what you think!
As a bonus, those of you that sign up before the 1st of June get the first two months of access for free if they decided to continue after that point!
Prices look like they will be $24/year for the premium account – standard accounts will be free but limited to three companies and five tasks at any one time.
The tech:
The system is built in Ruby on Rails and is running on Textdrive.