Well, it seems that the controversy over that code has settled down somewhat since early May, and little ol' entrepreneurial me has successfully sold a number of t-shirts that rode the wave of hub-bub. It has been amazing seeing some trends in the statistics which I thought I would share with the world.
Some background for those of you who don't know what I'm talking about
Earlier this year, someone had posted the a code that broke HD-DVD encryption on Digg. Digg received a Cease-and-Desist letter, and took the story down. As a general rule, when a story of similar content is posted, the moderators remove it, and this is exactly what happened on the first of May. What the moderators didn't expect was a community revolt. Many of the community thought that Digg was "giving in to the man" and quashing their freedom of speech. In retaliation they started posting the number faster than Digg could take it off. At one point the first 8 pages of Digg was covered by the number.
Anyway, we were discussing the event unfold on twitter, and I decided to post a quick website representing the code as web colours. It was then suggested by Miles that "they would make cool t-shirts".
Excuse me Mr. Bull, here is a red rag.
So just as any good geek would do I knocked up a little web site to take orders for t-shirts that didn't exist yet (The design wasn't even conceived, let alone at the printers), and by 2am (Western Australian time) I was getting a list of people who actually wanted this t-shirt.
Vital Statistics: Thursday 3 May:

Number of hours since the digg story broke: about 36
Number of hits: 5,854
60% of the referrals are from Boing Boing (Thanks Bronwen)
Number of pre-sale orders: 136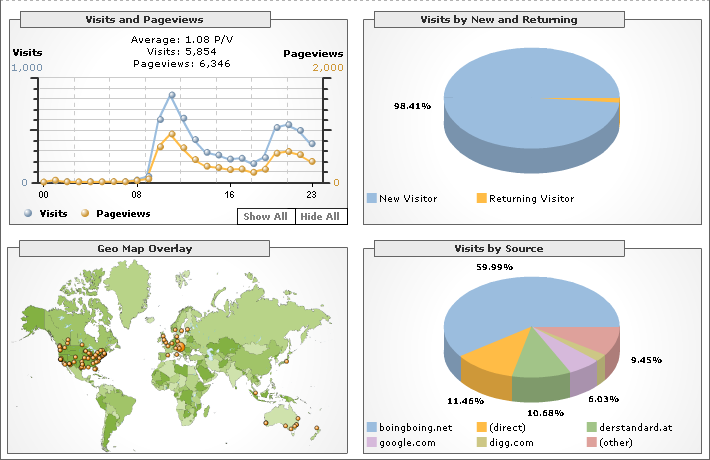 Closing down sale! Everything must go!
It was at this point that I finally got a quote back from the t-shirt company. Armed with a price of $18.32 per t-shirt, I could create my shopping cart application. Because I take payments via my online application – 88 Miles, I already have a merchant account which charges me 3% per transaction and a gateway which charges 50c. I wanted to give those that did pre-orders a discount, but I also wanted to make sure I gave myself some breathing room in case I missed any expenses . After some back-of-napkin calculations, I arrived at $AU25 (inc GST) for pre-orders and $AU30 for regular sales. If I only sold the pre-sale shirts, my break even point is 37 units.
I also needed to make an educated guess at the shipping at this point, as I didn't know how much the shirts would weight. I guessed at $5 for postage around Australian and $13.90 internationally.
Vital Statistics Friday 4 May:

Number of hours since the Digg story broke: about 72
Worst case scenario: I sell no shirts, and lose $915
Conservative case: I sell 37 pre-ordered shirts and break even
Best case scenario: I sell all 50 shirts at full price and make $585
Number of hits: 5,577
Number of shirts sold: 28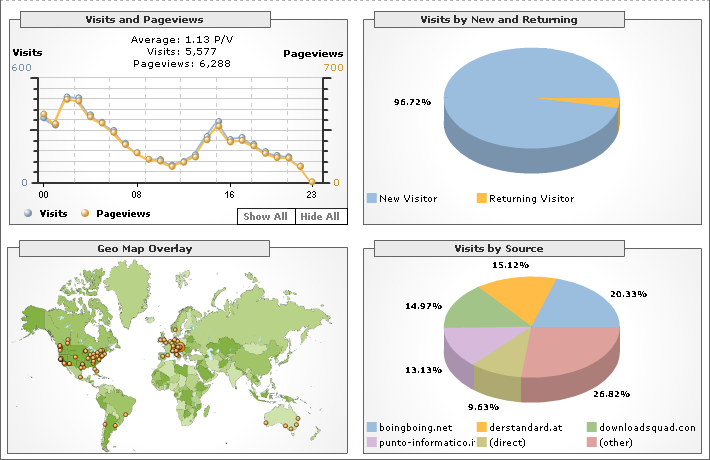 At this point the site had been listed on both an Italian and an Austrian online tech magazine, which resulted in the traffic being a little less boing-boing heavy.
What goes up, must come down.
If I could keep this momentum up, I was going to sell out in two days! Unfortunately, things slowed from this point – Saturday, Sunday and Monday saw 3 shirt days each, which thankfully got me over the line from a break even point. It also meant that I now had enough money to actually BUY the t-shirts! So the order was made. Seeing that things were slowing, I stuck with my decision to only get 50 made. It was also at this point, that I noticed the referrer traffic was starting to switch – Boing-Boing traffic had basically stopped, and now StumpleUpon was was sending the lion's share of the traffic.
Vital Statistics Monday 7 May 2007:

Total hits: 3838
Number of shirts sold: 37
73% of referral traffic was from StumbleUpon; Boing-Boing didn't register
22 (59%) of the shirts were pre-sales
19 (51%) of the shirts were sold overseas.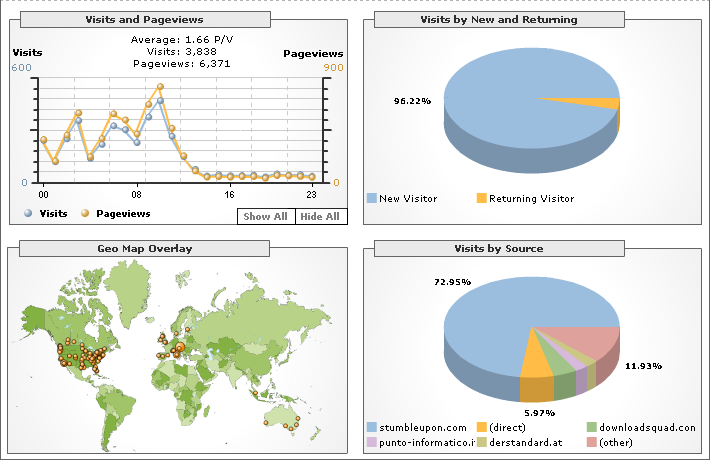 The Wagging tail
It was at this point sales really dropped off – not that it really mattered, I had hit the target I needed to make sure I wasn't out of pocket. That was until Tuesday 8 May, when I was notified by my bank that three transactions had been flagged as fraudulent. The advice I was given was to refund the money and obviously not send the stock. This actually took me below the break even point by about $10 (they were all regular sales, totaling $90, plus I still got charged the merchant and gateway fees). Thankfully, I managed to sell one more shirt that afternoon.
The final part in the saga is the shipping. To be on the safe side, I charged $7.50 for shipping within Australia and $15 for international shipping. Luckily I added in the padding, because the shipping (as expected) was less than predictable. Firstly I, and I'm the only one to blame for this, forgot to take in to account that the t-shirts needed to be packed in something. 32 (10 of the shirts where purchased in Perth, and were/are picked up/going to be picked up directly) post bags cost $38.40, minus a $3.84 discount. Thankfully I was right about the shipping to Australia – it cost by $5 each, bringing the postage total for each Australian shirt to $6.08. Unfortunately, I didn't realise that postage isn't subject to GST – I charged my customers GST, but didn't pay it to the Post Offce. As such the $7.50 turns into $6.82, so I made 74c on the Australian postage.
The international postage was much more difficult – I had guessed based on the Australia Post sheet that postage was probably going to cost my $13.90 per package. I assumed that a t-shirt weighed less than 250g – and that wasn't such a bad assumption – FOR SMALL AND MEDIUM SHIRTS! All the bigger sizes weighed more than 250g, costing me $16.95 (to Europe) and $13.90 (to the US). Thankfully the two smaller sizes only cost me $10 (Europe) and $8.50 (the US).
Postage Statistics:

10 shirts had no shipping
11 shirts were being sent with in Australia ($5 flat fee + $1.08 for packaging)
3 shirts were being sent to the US for $8.50 (plus $1.08 for packaging)
5 shirts were being sent to the US for $13.90 (plus $1.08 for packaging)
6 shirts were being sent to Europe for $10 (plus $1.08 for packaging)
7 shirts were being sent to Europe for $16.95 (plus $1.08 for packaging)
Luckily, there were enough shirts under $15, average postage for international postage: $14.11 – an 89c profit.
Overall Vital statistics:

T-shirts sold to date: 42 (84%)
Giveaways to family or as part of bartering deals: 5 (1%)
Total hits up until 28 May 2007: 20,915
Percentage of traffic served in first two days: 55%
Number of overseas sales: 21 (42%)
Number of pre-sales: 29 (58%)
Number of small shirts sold: 6
Number of Medium shirts sold: 14 (Sold out)
Number of Large shirts sold: 14 (Sold out)
Number of X-Large shirts sold: 10 (Sold out)
Number of XX-Large shirts sold: 3
Conclusion
Sure, you would be hard pressed to extrapolate any of these numbers to predict long-term sales, but it would be extremely interesting to see how the correlate with longer term projects. The entire sales cycle, from conception to delivery is basically done in less than 1 month. One thing is for sure, it has been a buzz to see people from all over the world wearing something that I made! If you bought a shirt, send me photos of you wearing it – I'd love to see them.